➡️ Are you looking for a different, elegant, unique, original
and fun decoration for your home?
➡️  Are you looking for a different, elegant, unique, original and fun decoration for your home?
Do you want each of the rooms in your home to have its own personality and adapt to your taste and those of your family.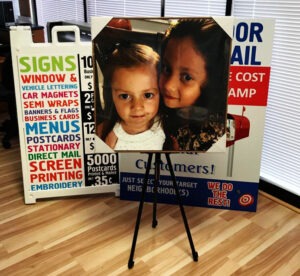 If your wedding has been the best day of your life, show your smiles and looks on a full-size canvas in your room. A painting with the best photo of your wedding will make that moment last forever, extend its memory for a lifetime.
If you like to travel, you will have your favorite vacation or the city that you liked the most within sight: in your kitchen, living room or bedroom.
If you are a family and you like to enjoy your home as a family, or if your friends are your family, you cannot miss a great photo capturing that moment with those people around you who you cherish. Hang the best photo with a memory together in the form of a picture, you can relive it daily and share it with those who visit you.
If your children are what makes you smile the most in the world, then you also want their happy smile on the walls of your house. Decorate with your best framed photos and you will fill your home with happiness.
If you see your office a little sad, it may lack a personal touch, add some decoration with photos for your desk, for example.
If you spend much of your time on your Instagram but never print the photos you hang, think that it might be nice to turn some of your favorites into a view even if you run out of battery and that they also serve to decorate your favorite corners of your house.
Framed Canvas
Framed canvases add a contemporary touch to our wall art offerings. The printed canvas material is mounted on a rigid backing board and then inserted into our frame.
frame: 1.25 "depth
frame face: .25 "
inserted canvas .25 "
Available options:Frames are available in pecan, black and white finish
Sizes:
16 "x 16"
24 "x 24"
16 "x 24"
24 "x 36"
Product characteristics:Frame 1.25 "
Full Color Cardboard Backed Canvas Print
Canvas Wrap
High resolution digital printing on top quality stretch canvas. To ensure the highest quality and precision, each canvas is quickly wrapped by hand in MDF stretcher racks. Quickly transform your favorite image into a work of art. features: High resolution digital printing at 720 x 720 Semi-gloss white artist canvas MDF stretcher frame.

Features:

High resolution digital printing at 720 x 720
Semi-gloss white artist canvas
MDF stretcher frame
Foto Lienzo – Decora tu Hogar | Hablamos español